Scheduled Events

---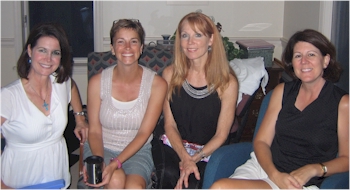 Here's a look at what might be coming up:

Watch for updates on these normally scheduled events ...
Adult Spring Social;
Easter Egg Hunt;
Cinco de Mayo celebration;
4th of July Bike Parade;
Halloween Party;
November Family Social;
Children's December Holiday Party.
Reoccurring ...
Yoga - Tuesday nights at 7PM

---
Here's a look at some recent events:


APRIL TEEN SOCIAL UPDATE
Our April Teen Event was great fun. Like all great events, we started off with a cheer!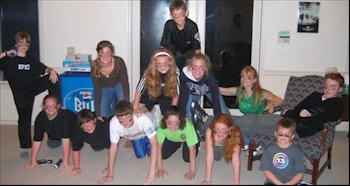 The teens had pizza, drank some soda and played some games. As you can see, the sugar in the soda affected some of the kids in a very strange way. The tests to see if there will be any long-term effects, should be back soon .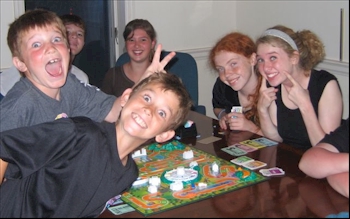 When the sugar started to wear off, these natives started to mellow out a bit.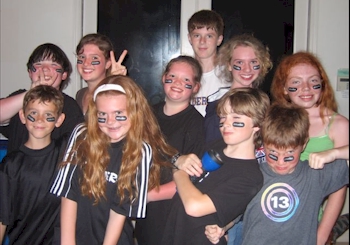 Once everyone got their second wind, they entered into a serious board game.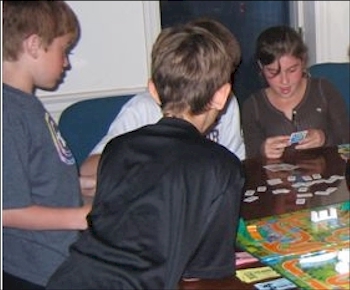 Can you tell who the big winner was?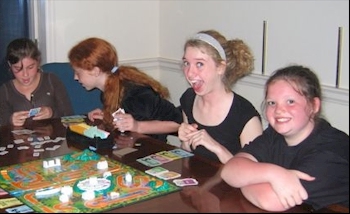 Then, the flashlights came out. Everyone played Manhunt (a mixture of Hide-and-Seek) and Freeze-Tag.
* * * * *

The only "incident" was when these three "teens" refused to show their ID at the door. After some discussion, they were eventually allowed to stay.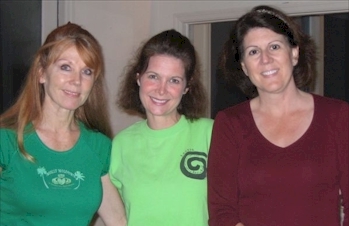 ---
Here are some highlights form the Easter Egg Hunt that was held on March 22nd, 2008:




"OK - Only two more of these guys and I'll have enough to make us an Omelet."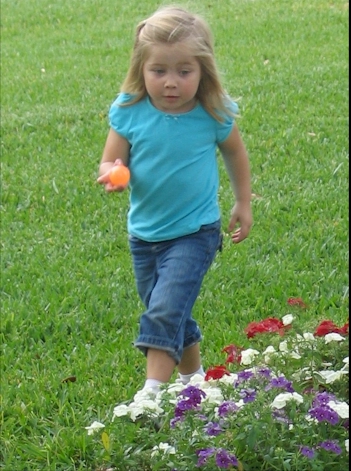 "I'm going to take a rest so just do a quick fly-by and drop 'em in my basket please."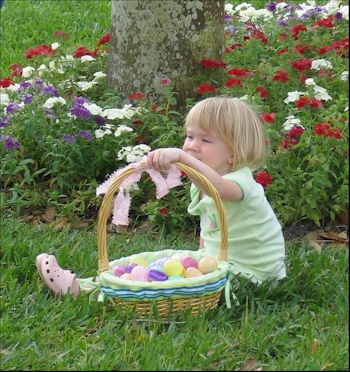 "WOW - Free Eggs! what a great idea for a business! I'll make millions!"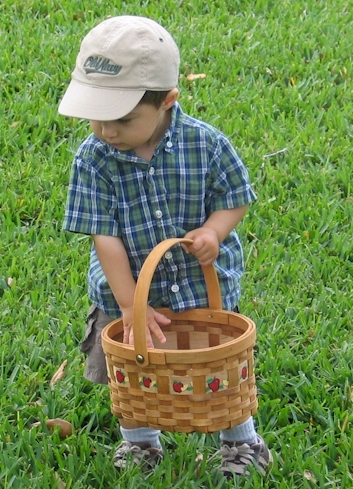 "Come out from behind that bush!"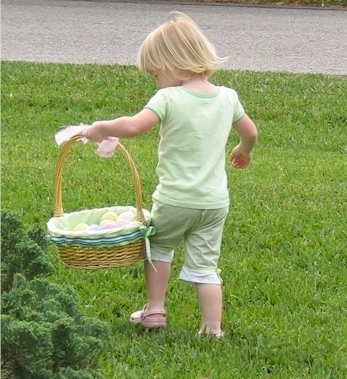 "I think I just found one more!"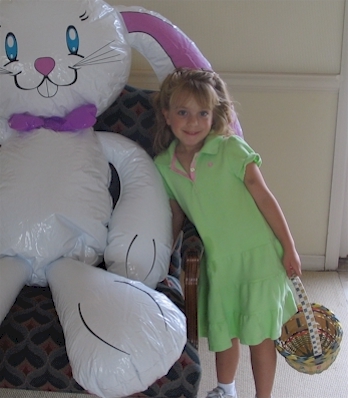 "I'm tired of chasing after that crazy rabbit."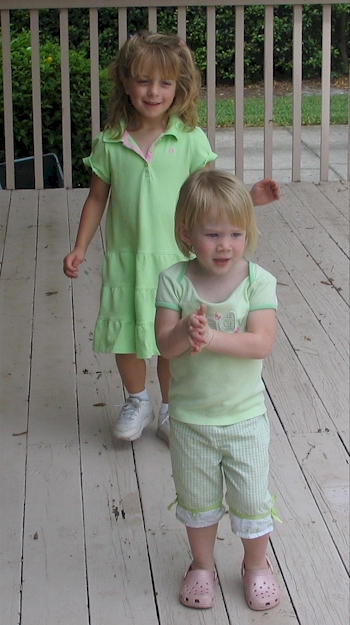 ---
FEBRUARY TEEN SOCIAL UPDATE

Our last Teen Social was held on Sunday, February 10th, 2008 at the Community Center.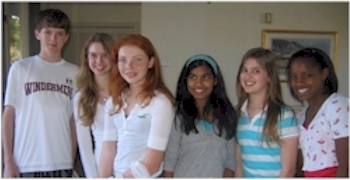 It was truly a blast The kids had a great time. They started out with a scavenger hunt, then the mad dash to get back on time.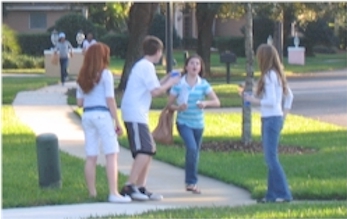 They worked up an appetite and had pizza and fun stories to tell about their adventures.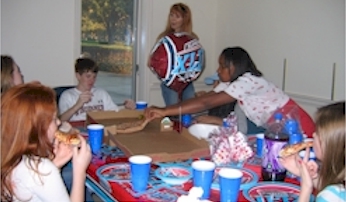 Then for the final round of the playoff we had each team perform against each other to win the grand prize - a Cold Stone Creamery gift card. It was serious competition - and we loved that moss toupee!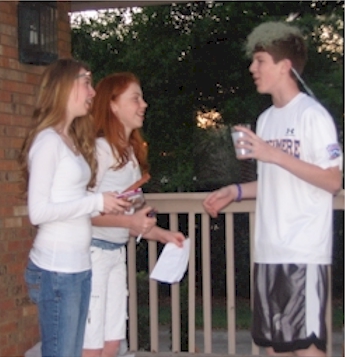 And all's well that end's well image with a super happy bunch of teens.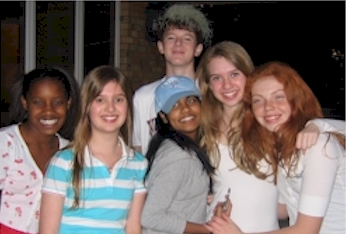 Thank you so much to the houses on Fountain Key Circle and Luntz Point Lane that participated in this fun event!!!
---

Children's Crisis Center

On December 24th, 2007, Chris Henzi and Felicia Higdon delivered around 40 gifts to about 14 kids at the Children's Crisis Center. There were actually 6 kids there that day they delivered them and they let them open one gift per kid.

"What a joy to see these kids play and have fun with the wonderful gifts that you guys supplied." said Felicia.

The folks at the Center said that this year's donations were not as abundant as in previous years. These gifts supplied their whole Christmas! They enjoyed a wonderful Christmas thanks to you guys!

Thank you Waterford Point!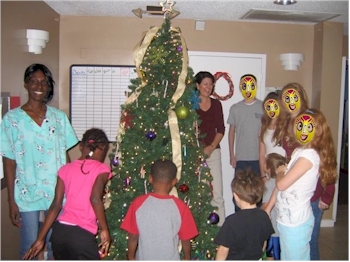 BTW: Our last Scheduled Events were successes! Take a peek .....
Children's Christmas Party

Our children's Christmas party was held on December 16th in the Community Center Building.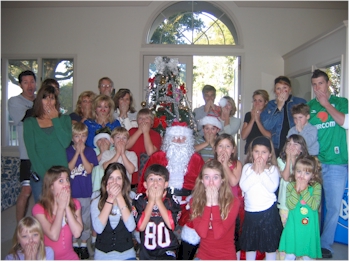 There were around 50+ people in attendance to Greet Santa.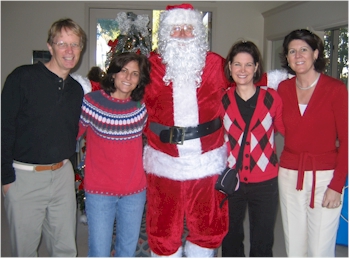 Santa's Party was a HUGE success.

Pictured from left to right are Greg & Cathy Godlewski, Santa (Clause), Felicia Higdon and of course, Chris.

Greg, Cathy, Felicia, and Chris are Social Committee Members and helped Santa in organizing this event.

In an exclusive interview with Santa afterwards, he indicated some interest in returning next year if everyone promised to be nice.

Mrs. Clause was unable to attend due to a swollen foot that Rudolph stepped on the night before.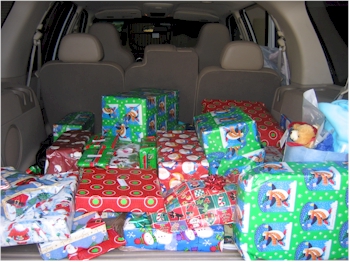 There was a great deal of participation when it came to donating gifts to the Crisis Kids' Center. We ended up with over 35 donated gifts and there are still more coming in each day.

If you wish to donate, it's not too late. Just contact anyone on the Social Committee or Felicia Higdon at: feliciagirl@cfl.rr.com.

Thanks also to the Waterford Pointe Homeowners' Association for their support!

We will be delivering the gifts on Dec. 23rd, We welcome anyone wanting to experience the fun in delivering these gifts to contact Felicia Higdon at: feliciagirl@cfl.rr.com.

Halloween Party: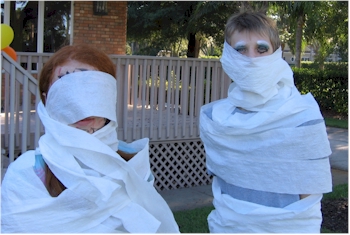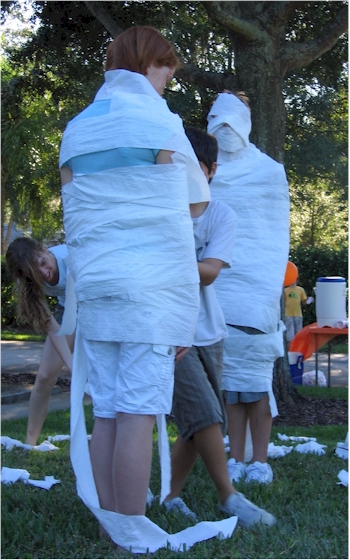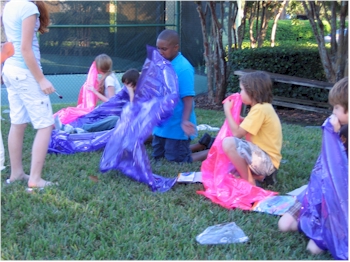 Hawaiian Luau
Oh Yes ... and then there was the Luau.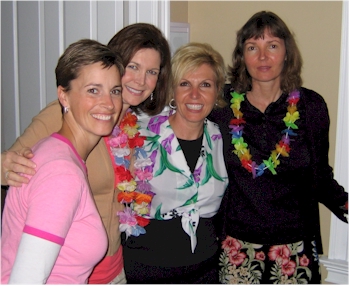 At the last moment, Do Ho cancelled but we all had a great time anyway.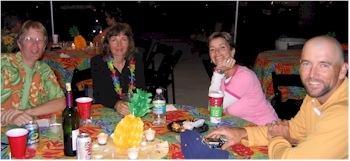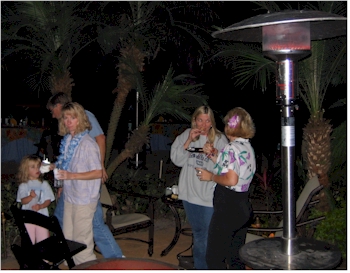 Aloha!