Biography of W.R. (Bill) Kribs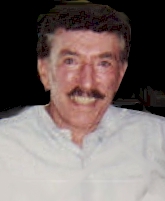 Raised in St. Louis, Missouri, and attended the St. Louis Institute of Music, professional musician as a young person, played music in New York, California and points in between. I left the music profession to work for my brother in the automobile business in St. Louis. From there, worked my way up to dealer status having held Chrysler, Ford and General Motors franchises in three different states. Came to Florida in 1974 to purchase Heintzelman Ford, which was renamed Sun State Ford. Over the years in the automobile business we also participated in banking, insurance and warranty companies. Also, did building apartments and homes in St. Louis prior to building commercial and residential developments in Florida. Our company, Rolls Development, Inc. developed the Tampa – Colonial Office Park in Orlando where our home office building, The Rolls Building, was located. We developed Oakwater Estates off Thompson Road in Northwest Orange County, then Waterford Pointe in the Windermere area. I reside in Waterford Pointe with Francoise (Fran) along with numerous visits by children and grandchildren. Currently in the process of retiring from most of our business interests; retaining some real estate interests in Florida. I am still working with the Waterford Pointe Homeowners' Association, under the direction of the Board of Directors on the Lakes and Ponds Committee, the Budget Committee and the Architectural Review Committee.
Hobbies and Interests are sailing, tennis, snow skiing, rollerblading, bicycling, flying (commercial pilots license), working out in my home gym, architectural and interior design – and our real weakness – Fran and I love our wine with dinner and make sure our wine cellar is well stocked.